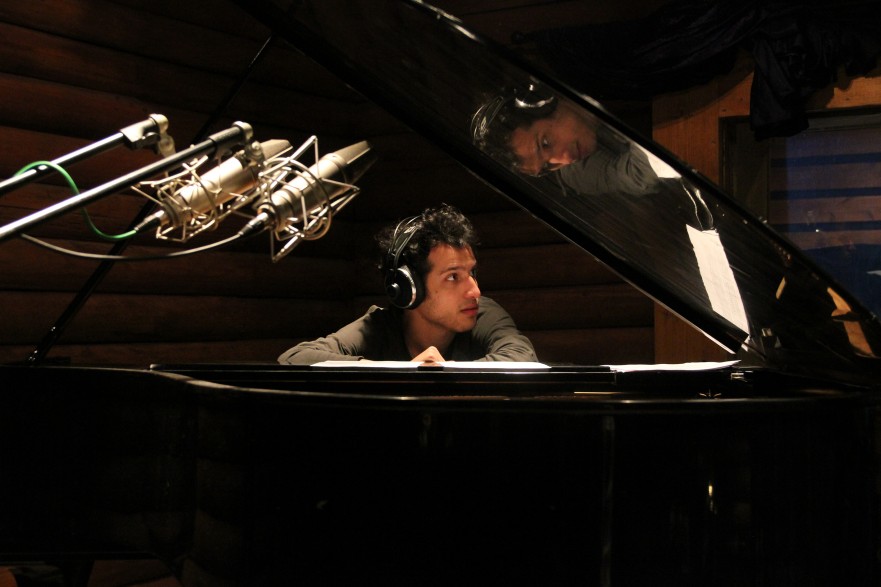 Yonatan was born in 1986 in Tel Aviv, Israel. He is a 2011 BFA honorable graduate
of the New School for Jazz & Contemporary Music.
Yonatan started playing the piano at the age of ten at the prestigious Tel Aviv Music Conservatory & from an early age has performed all over Israel.
He successfully graduated from the conservatory & from the Thelma-Yellin High School for Arts in the jazz department under the instruction of the late great Israeli jazz master Amit Golan.
At 21yrs old Yonatan moved to NYC for his academic jazz studies, studying at the New School for Jazz & Contemporary Music under the instruction of jazz giants such as Junior Mance, Billy Harper, Reggie Workman, Charli Persip, David Schnitter, Hal Galper & many more.
Since he moved to NYC, Yonatan has had the honor of playing with jazz masters such as Jimmy Heath, Don Hahn, Ned Goold, John Mosca, the late great Frank Wess, Warren Vache & many others at the various venues around the city such as Dizzy's Coca Cola Club, Symphony Space, The Iridium, Fat Cat, Smoke, Smalls, Garage & more.
In 2010 he won the 1st prize scholarship from the 'Eubie Blake Foundation'.
In 2012, Yonatan toured in Israel with the legendary jazz giants – drummer Victor Lewis & saxophonist Jesse Davis as part of the renowned 'Hot Jazz' concert series in Israel.
Yonatan has played on the albums :
'Eyal Vilner – Introducing the Eyal Vilner Big Band'
'Eddie Henderson & Friends play the music of Amit Golan"