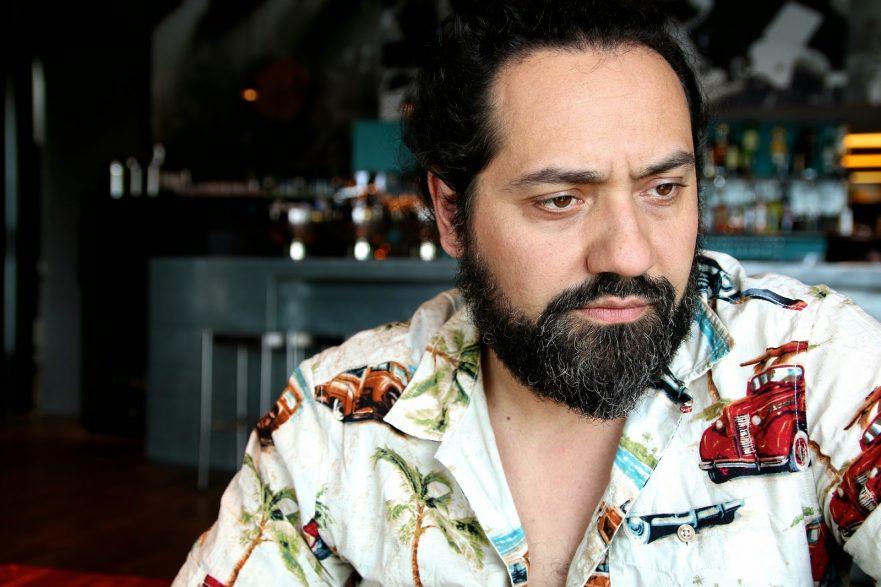 Theo Pascal- Bass /Musician/Composer/Producers
Theo Pascal is one of the most talented and inspired Portuguese musician/composer/producers in the Worldmusic/Jazz area. He has been playing professionally since his 13 years old and has a strong background of tours in Europe, North America, Africa and Asia as a solo artist, performer bass player and musical director.
As a performer bass player and musical director he already played in Festivals worldwide like: North Sea Jazz Festival, Red Sea Jazz festival, Holland Showcase at Womex, Monterey Jazz Festival, Montreal Jazz festival, Leverkusener JazzTage, S. Francisco Jazz Festival, Kennedy Center USA, Concertgebouw Amsterdam, Barbican UK,  Several Festivals in Cape Verde, Mozambique, Namíbia- "Warehouse Theatre", South Africa, Zimbabwe – International Festival HIFA in Harare, Angola, Arts Festival in Macau-Asia, Womad Festival in Reading UK, Ulsan World Music Fest in South Korea, Toronto Afrofest and Vancouver Island Music fest in Canada,Bray Jazz Festival – Ireland, Bimhuis- Amsterdam, Zuidplein Theatre Rotterdam, Casa da Musica  Portugal, etc.
This was the first solo record released in Portugal by a Bass player.
In 2002, Theo Pas'cal was producer and musical director in the Political campaign of Durao Barroso. He was by then elected Portugal Prime Minister and was the President of the European Commission for several years.
By his 30 he had already achieved some great conquers like the birth of his own record Label, and a publishing deal with the biggest independent Publisher in the world PEERMUSIC, in 2003.
In June 2005 he released, in Portugal, his second solo album named MOTIVE.
Beside all this, he also composed (Music) and produced all songs for acclaimed Cape Verdean singer/songwriter, Carmen Souza.
His compositions with Carmen Souza were included in all her albums released to date.
Ess ê Nha Cabo Verde (2005) – TheOoTheZz
-Verdade(2008) – Jazzpilon/Galileo
-Protegid(2010) –  Jazzpilon/Galileo
-London Acoustic Set (2012) – Carmen Souza Duo – Jazzpilon/Galileo
-Kachupada (2013) – Jazzpilon/Galileo
-Live at lagny jazz festival (2014) jazzzpilon /Galileo
-Epistola (2015) Jazzpilon/Galileo
All seven albums with Carmen Souza gathered great reviews from the International Press around the world and his compositions were included in several international playlists  and broadcasted live by major TV/Radio stations like: BBC Radio 3 (UK), Vrije Geluiden (NL), CBC (CA), RDP/RTP Africa (PT), CONCERTZENDER (NL), WDR/3Sat (DE),etc.
Theo Pas'cal also composed and produced several advertising jingles and station jingles for Portuguese major tv Channel's: SIC Noticias and RTP2.
A side from being Carmen Souza composer/producer, Theo Pas'cal is also her Musical Director, Bass Player and Double Bass player and is currently touring with Epistola and PSK Trio, a new project with Souza and percussionist Elias Kacomanolis, around the world.
He was in 2016 included in the BLITZ MAGAZINE (only music magazine in Portugal) list of best 30 bass players in the last 30 years.
He's preparing a new and innovative project for 2017 in the area of Jazz/World.