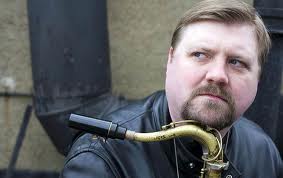 Joel Frahm, one of the young band leaders often heard in New York's small jazz clubs, sounds supremely comfortable playing the tenor saxophone."
–Ben Ratliff, The New York Times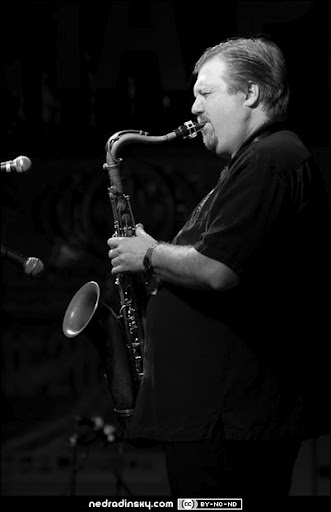 If you've spent time in theNew Yorkjazz scene during the last two decades, you have undoubtedly heard superlative statements like the one about the exceptional saxophonist Joel Frahm. His past recordings have been universally acclaimed and his live performances breathtaking. And now on his new CD, We Used To Dance, released May 1 on Anzic Records, he has come into his own as one of the most important saxophonists of his generation.
Surrounded by Stan Getz's legendary rhythm section–Kenny Barron, Rufus Reid and Victor Lewis–Frahm makes this recording a true "coming out party" for his maturing artistry. It is his most ambitious work to date, featuring six of his original compositions that come to life in beautiful and variegated ways in the hands of this remarkable band. "It was an honor and a watershed experience for to make this record with these incredible musicians" he says.
The selections on We Used To Dance reflect the many facets of Joel's personality: "Nad Noord," a song he wrote for an old friend, has all the twists and turns of a modern Wayne Shorter composition while showcasing Frahm's big, passionate cry on the tenor saxophone. He shows his love for bossa nova rhythms and tricky melodies on the catchy "Jobimiola." "I wrote Jobimiola during a car ride with my father, Frahm says.  "I came up with a little obsessive 5/8 melody that seemed to fit with a 4/4 bossa rhythm. The technique of writing a melody that goes over the bar line like that is called 'hemiola'. The 'hemiola bossa', so therefore, "Jobimiola." There is a tribute to Tristano-style bop with the flag-waving "A Whole New You," a burning take on the changes of "I've Got Rhythm" with "The Dreamer," and what might be the jewel out of all of his current songs, the wistful and fragile title selection, "We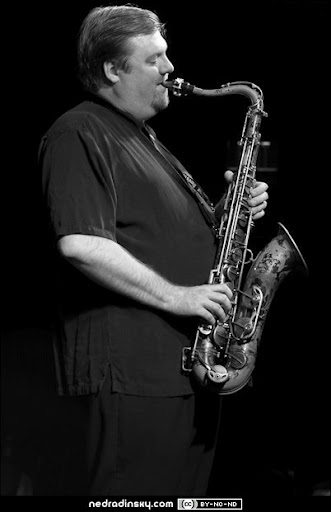 Used To Dance." "That one is about lost love, and just came pouring out of me," says Frahm.
Joel also loves playing the blues, which is why this record opens with a twelve-bar blues penned for his father. "When I first got out of college and didn't know how I was going to make my rent, I played $70 a night blues gigs inNew Jerseyand slept on the drummer's couch every weekend. It was hard, but I came out of those years with a deep understanding of blues playing and how to tell a story in that context."  That dyed-in-the-wool blues wisdom is readily apparent on "Bob's Blues," and everyone in the band swings it hard.
In addition to Joel's own compositions, he selected two of his favorites from the pen of Kenny Barron. "I always loved the song "Joanne Julia" when Kenny played it with the
immortal Stan Getz. I tried to play the song in my own way, but I think a little Getz got in there! That's not such a bad thing," says Frahm. "The vibe of the rhythm section is so relaxed and beautiful on this track, and Victor and Rufus really shine as well." Frahm gives a soulful melodic treatment to Kenny's "Song For Abdullah" written for the great pianist Abdullah Ibrahim. "I played the raw mix for a close friend, and he said it sounded like it could be played over the closing credits of a movie. I do think it has a cinematic quality to it, and it's one of my favorite performances on We Used To Dance."
Any Joel Frahm CD would be incomplete, however, without one or two beautiful ballad performances. For
"We Used To Dance" he outdoes himself with the most mature ballad playing he has ever done, on "Spring Can Really Hang You Up The Most" and "My Ideal," Frahm says, "It is on the ballads in particular that I really feel the strength and experience of Kenny, Rufus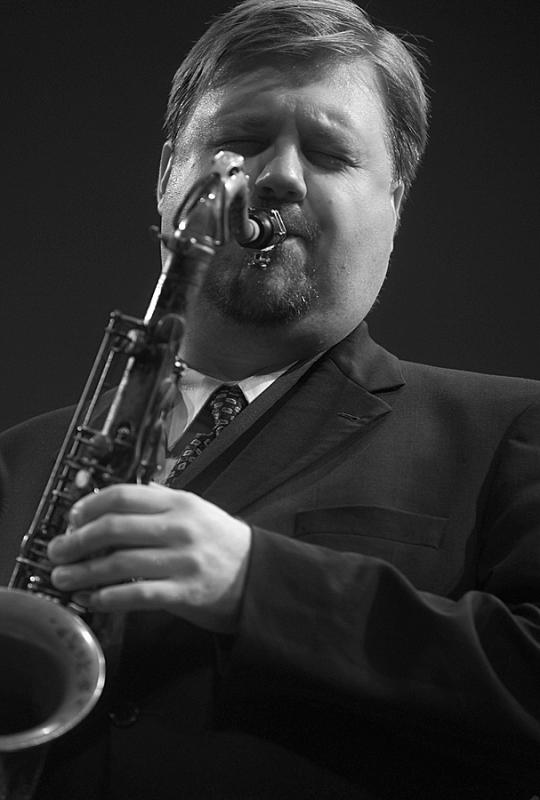 and Victor.  The mood they set up in just a few bars is so palpable that I can't help but be swept up in the emotion of the song." Frahm's intimate tone exhibits the strength he has found in his own vulnerabilities. He's a ballad player who allows you a full view through the window to his soul.
Joel Frahm has reached a new level instrumentally and emotionally on We Used To Dance. It will be obvious to anyone who listens, why he has been "one of the New York City jazz scene's best kept secrets" for many years. With this CD, the secret is out
December 2012