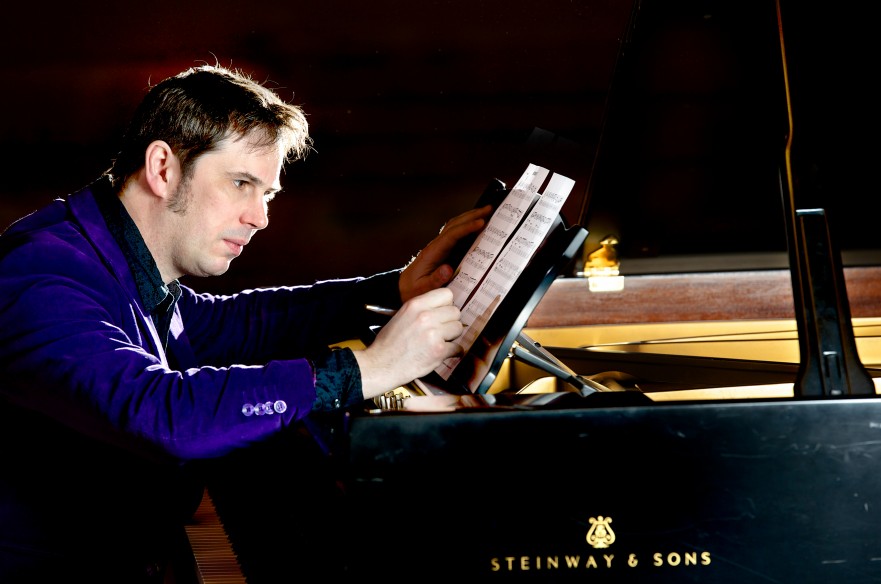 David Patrick's piano skills have long been in demand across the UK and beyond, touring with legendary players such as Leroy Jones, Stan Sulzmann, Steve Fishwick and Bobby Wellins, as well as backing some of the finest singers in the world, including Barbara Morrison, Carole Kidd and Jacqui Dankworth and his favorite vocalist Todd Gordon.
David is especially well-recognised for his deeply-felt soulful ballad playing. Also known as a prolific composer and arranger – described by Scotland's national newspaper as "taking classic song forms in new and intriguing directions" – David's writing has been featured many times on Scottish and UK national radio broadcasts.
His versatility stretches from the experimentalism of improv group Spontaniacs through to the neatly-crafted presentation of classic standard songs by swing/Big Band singer Todd Gordon – and all points in between, having also toured with the original (and only) Latino/traditional music crossover group Salsa Celtica, and slo-mo trip-hop pioneers Nightmares on Wax.
"An energy and inventiveness that is completely riveting" – Contemporary Music Network
"Great writing – your charts really work" – Dave Liebman
"His piano wove a strong spell… and was exactly right for this intimate venue" – Edinburghguide
"Patrick's arrangements are exquisitely crafted throughout" – Clive Davis, The Times
"His virtuosity at the keyboard is matched only by his skills as an arranger and composer of the highest calibre" – BBC Radio