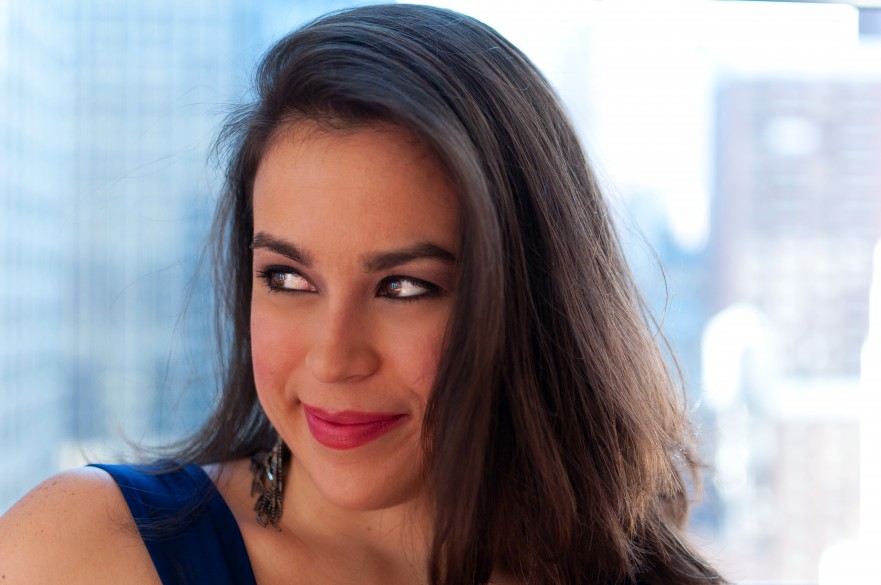 Champian Fulton Bio
Pianist/vocalist Champian Fulton grew up with music in her home. Her father (jazz
trumpeter and educator Stephen Fulton) and mother quickly recognized their daughter's
interest in music at an early age. The presence of her father's musician friends,
including Clark Terry and Major Holley, also served to stimulate her focus on music.
She began studying piano with her grandmother at the age of five, while she later took
up singing, drums, and trumpet before eventually settling on piano and vocals. The
family moved to Lemars, IA, in 1994 after Stephen Fulton became director of the Clark
Terry Institute for Jazz Studies. Champian participated in the summer camp jazz
program there, where she met other young jazz musicians from her area and formed
the Little Jazz Quintet. They would get together to perform a couple of times annually
for the next few years, playing shows consisting exclusively of Terry's repertoire,
including Terry's 75th birthday party.
One of Fulton's first vocal influences was Dinah Washington, especially her album For
Those in Love, which she played repeatedly. She admired Nat King Cole (one of the
earliest jazz artists to show equal chops on piano and vocals), while she devoured Art
Tatum, Red Garland, Wynton Kelly, Bud Powell, Hampton Hawes, Sonny Clark, and
Thelonious Monk. In 1999 Champian"s family relocated to Norman OK, where
Champian continued to play with her new band while attending high school, appearing
at a number of regional jazz festivals. After graduating as valedictorian of her high
school in 2003, Fulton moved to New York to pursue a degree in jazz piano
performance at SUNY Purchase Music Conservatory. One of her favorite professors
was trumpeter Jon Faddis, who taught with the wisdom of one who had been actively
involved in recording and touring for decades and tailored his instruction to his students'
interests.