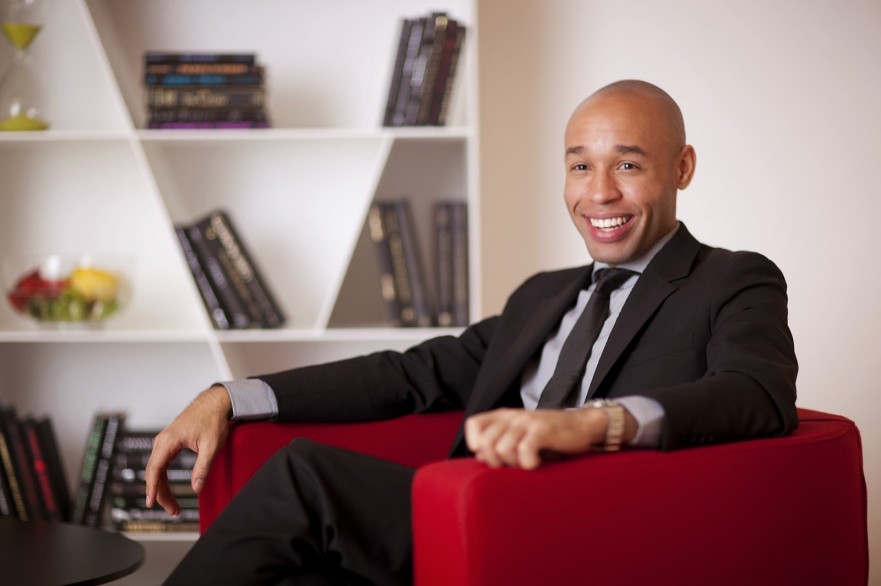 Aaron Diehl Bio
Columbus, Ohio native Aaron Diehl seeks to standout in his era as an artist to exemplify quality, authenticity, and a fluency in the American musical vernacular. The 2011 Cole Porter Fellow of the American Pianists Association, Diehl has been hailed by the New York Times as "a smart young pianist with a fastidious grasp of jazz traditions." He is committed to unearthing the treasures of a rich musical language through collaborative efforts with artists across generations.
Born in 1985, Diehl grew up in a nurturing musical environment. His grandfather, pianist/trombonist Arthur Baskerville, was his first influence. Aaron began studying classically at age 7, and discovered his passion for jazz music when attending Interlochen Summer Camp. There he met piano prodigy Eldar Djangirov, who made an lasting impression on Diehl through his enthusiasm for Oscar Peterson and Art Tatum.
In 2002, Diehl was a finalist in Jazz at Lincoln Center's Essentially Ellington competition, where he was awarded "Outstanding Soloist." The following year, he was invited to tour with the Wynton Marsalis Septet on their European tour. A 2007 graduate of the Juilliard School, he studied with Kenny Barron, Oxana Yablonskaya and Eric Reed. He is a Martin E. Segal Award recipient.
Diehl released his first live album in 2008, a solo concert recorded at the Caramoor
Festival. In 2010, "Live at the Players" featured two of his working trios– David Wong and Paul Sikivie on bass, along with Quincy Davis and Lawrence Leathers on drums. His latest release, "The Bespoke Man's Narrative," (Mack Avenue) is the current product of Diehl's ensemble cultivation, influenced partly by John Lewis and the Modern Jazz Quartet. He is the 2013 Jazz Journalist Association's Up-And-Coming Musician of the Year Award recipient.
http://www.aarondiehl.com/