Angela Hagenbach- Singer (U.S.A)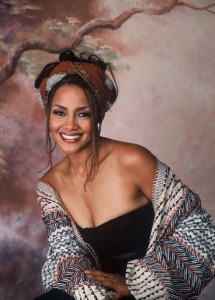 Kansas City singer/songwriter, "Angela Hagenbach, is one of those rare jazz vocalists who finds more in a song than the composer penned. Certainly more than one finds on the lyric sheet. Like Sarah Vaughan or Shirley Horn, Angela Hagenbach inhabits a song, and breathes new life into her carefully selected material. "Poetry of Love" is the answer to the question, 'Where have all the great jazz vocal records gone?'" writes Mark Bacon Producer/Host, Jazz After Dark and Pan American Rhythms, KRVS 88.7 FM, Lafayette & Lake Charles, LA.
READ MORE
Hagenbach's 2003 tour of Brazil garnered SRO concerts in Rio de Janeiro and Ilhabela where she previewed selections from her latest recording, Poetry of Love. This star-studded disc features jazz legends Clark Terry and Jimmy Heath. Also appearing are Russell Malone, James Williams, Don Braden and others, along with Kansas City based sextet.
Singing everything from swinging straight-ahead Jazz Standards, Blues, and original compositions to sensual rhythmic Latin Jazz, Angela was praised by Cadence Magazine and JazzTimes for her "…Immediately appealing voice and razor sharp intonation." Her 2001 national debut, Weaver of Dreams, garnered three stars from Downbeat Magazine, and was an immediate radio success. Weaver of Dreams shot to number five on the Gavin Jazz Chart in just six short weeks.
Her professional music career was launched in 1990; by 1994 Angela released her critically acclaimed recording debut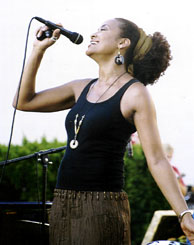 Come Fly with Me on Amazon Records. Scott Yanow of LA Jazz Scene, described it as "Full of rhythmic fire." Showcasing her Latin side, Angela released Angela Hagenbach HOT Latin Jazz in 1995. "…There is nothing more beautiful than a mixture of styles. To our delight, Angela Hagenbach Hot Latin Jazz does it with assurance, taking advantage of every moment," praised Sergio Mielnizenko, Producer of NPR's Brazilian Hour. Patricia Meyers from JazzTimes applauded Feel the Magic, Angela's 1997 release, "She possesses an extraordinary range, excellent phrasing and a singular style." She also won rave reviews for her theatrical debut when she co-starred in Duke Ellington's Sophisticated Ladies, presented in 2002 by The Theater League of Kansas City.
As a fashion model, Angela graced international runways and appeared in countless television and radio commercials and print advertisements. Hagenbach's talent again placed her on the international stage and was twice chosen to represent the United States as a Jazz Ambassador to the world under the auspices of the United States Information Agency and the Kennedy Center for the Performing Arts. Her world tours included performances and workshops throughout Africa in 1998 and in Jordan, Israel, Palestine, Oman, Uganda, Ethiopia, India, Thailand and Malaysia in 2000. Festival performance highlights include opening for Ray Charles in 2001 at Jazz in Marciac, France, A Tribute to Louie Armstrong in 2002, with Laurent Filipe and the Cultur Porto Big Band to a SRO Porto, Portugal crowd, and most recently, Hagenbach was the Opening Act for Poncho Sanchez at the Gene Harris Festival and for Ramsey Lewis in Ft. Pierce, FL.
Tamir Hendelman- Pianist (U.S.A/ ISRAEL)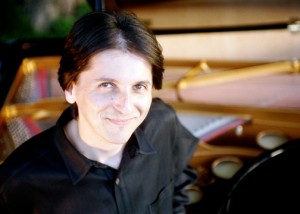 Pianist-composer Tamir Hendelman was born in Israel. He began his musical education at age 6 and moved to the US at age 13, soon winning Yamaha's national keyboard competition, performing in the Kennedy Center and Japan.
A graduate of Tanglewood and Eastman School of Music in composition, Tamir's music has earned him awards from ASCAP and the National Foundation for the Arts.
READ MORE
In Los Angeles, Tamir quickly established himself as a premier pianist, arranger and composer, and became a keystone member of the Jeff Hamilton Trio and the Clayton-Hamilton Jazz Orchestra. He has worked with stalwarts such as Teddy Edwards and Houston Person and vocal interpreters Roberta Gambarini, Tierney Sutton, Dee Dee Bridgewater and Natalie Cole. As a member of the CHJO, Tamir has recorded with John Pizzarelli, Gladys Knight and Diana Krall. He has performed and arranged on recent recordings by Kathleen Grace,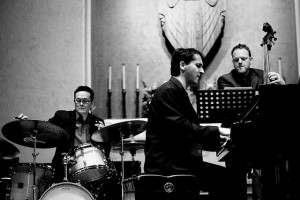 Janis Mann and Jackie Ryan's #1 jazz album "You and the Night and the Music." He is also featured on Natalie Cole's
"Still Unforgettable" and Barbara Streisand's upcoming recording.
Tamir Hendelman has received critical acclaim for "stunning displays of virtuosity and intricate arrangements." About his performance of Oscar Peterson's Canadiana Suite, Mr. Peterson wrote:
"I must…single out some wonderful and creative solo segments by…Tamir Hendelman. It was a satisfying but strange feeling to…hear a new young voice make some exhilarating and thoughtful solos in the spaces that I used in occupy
in those pieces…I look forward to hearing more from him."
(Oscar Peterson's Personal Journal)
Tamir's musical travels have taken him from Alaska to New York, and Thailand to Israel. In his own trio, he explores standards, Brazilian music, blues and his Israeli roots. Tamir's debut CD Playground (2008) was released in Japan on the Swing Bros. label and was released in the U.S. in December 2008 on CDBaby.com
Tamir is a Resonance Records artist. 
for tickets online