Galaad Moutoz Swing Orchestra (Paris)
We will celebrate the scents of Harlem's dance halls of the 1930s like the 'Savoy ballroom' and the 'Cotton Club' with the Galaad Moutoz and his Swing Orchestra from France!
The orchestra brings the fragrances of Harlem's dance halls of the 1930s like the 'Savoy' and the 'Cotton Club'. The orchestra devotes itself to recreating that golden age of jazz, when great jazz orchestras such as those of Ellington, Count Basie, Glenn Miller, and Benny Goodman flourished. The band brings the great moments of the swing, they declare that they play for the listeners but also and for those who want to dance. (So, prepare your shoes ….)
Through the orchestra's performances one can hear the precise arrangements and playing, along with great flexibility and freedom for each player to express himself as an improvising leader.
Featuring:
Anna Stevens Vocals
Galaad Moutoz Piano, Arrangements & MD
Noe Codjia Trumpet
Édouard Wallyn Alto Saxophone
Benoît Carnet Tenor Saxophone
Jeanne Michard Trombone
Alexandre Gilson Bass
Paul Morvan Drums
Show Times:
Saturday, March 26th, 2022, 21:30
Beer Sheva, Zappa Club
Monday, March 28th, 2022, 21:00
Jerusalem, Jerusalem Theater
Tuesday,March 29th, 2022, 21:30
Herzliya, Zappa Club
Wednesday,March 30th, 2022, 20:30
Kfar Saba, Cultural Hall
Thursday,March 31st, 2022, 20:00
Tel Aviv, Museum of Arts
Friday, April 1st, 2022, 21:00
Tel Aviv, Museum of Arts
Saturday, April 2nd 2022, 21:00
Haifa, Abba Hushi Center
Anna Stevens- Vocals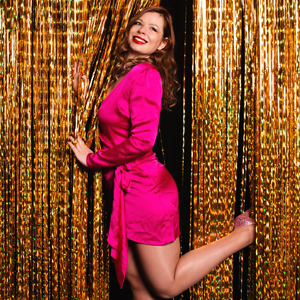 Galaad Moutoz- Piano& MD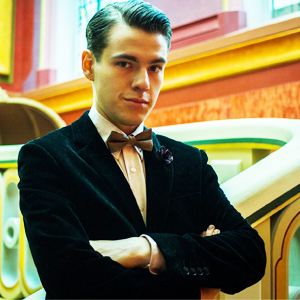 Galaad Moutoz Swing Orchestra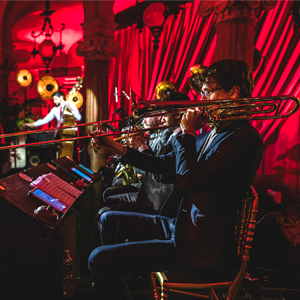 * Photo: Benoit Guerin, Daria Esikova, Judicaël Olivier
* All images are published in accordance with section 27A of the Copyright Law. If you feel harmed by the publication of these photos, please notify us immediately by email info@shamayim.co.il and we will check them out.
* Tickets can be canceled within 14 days from the date of the transaction, provided that the cancellation is made at least seven days, which are not rest days, prior to the date of the show.
Deducting a cancellation fee of 5% of the transaction amount or NIS 100, whichever is lower.
* The right to make changes is reserved. Holding the event in accordance with the instructions of the Ministry of Health.