Dayna Stephens & Giveton Gelin (New York)
Music that goes straight to your soul in this special tribute to the works of Miles Davis!
There was no musical revolutionary or entrepreneur quite like Miles Davis. He was a trumpeter, who over his long career created the "Be-bop" style, in which the improvising soloist was at the center, changing and reforming the jazz scene. He was at the forefront of the cool jazz movement, as well other styles, serving as band leader and leaving his musical impression on all those that he played with.
The Juilliard School graduated Giveton Gelin has played with pioneers of the NY jazz scene such as Bobby Watson, Roy Hargrove, Sullivan Fortner, Wynton Marsalis, and Jon Batiste. Additionally, the 22-year-old trumpeter has received tutelage from some of the world's greatest including Wynton Marsalis, Nicholas Payton and is the protege of the late Roy Hargrove.
The Bahamas-native released his debut, True Design, receiving warm reviews and critical mention from Jazziz, WBGO, and more; not to mention, he was awarded the 2020 LetterOne Rising Star Jazz Award, and ASCAP's Herb Alpert Award. Ultimately, Gelin's artistic vision is to pay tribute to his ancestors and unify others by incorporating universal human experiences into sound and brings forth a new narrative to jazz music.
His collaboration with Dayna Stephens brings out new colors in Miles Davis's music, as well as the hearty musical expression associated with Davis.
This is a unique production for the Hot Jazz series.
Featuring:
Giveton Gelin Trumpet
Dayna Stephens Saxophone
Tamir Hendelman Piano
Dor Samoha Bass
Shay Zelman Drums
Show Times:
Saturday, May 7th, 21:30 Ganei Tikva, Cultural Hall
Sanday, May 8th, 20:30 Beer Sheva, Performing arts theater
Monday, May 9th, 21:00 Jerusalem Theater
Tuesday,May 10th, 21:30 Herzliya, Zappa Club
Wednesday,May 11th, 20:30 Kfar Saba, Cultural Hall
Thursday, May 12th, 20:00 Tel Aviv, Museum of Art
Friday, May 13th, 21:00 Tel Aviv, Museum of Art
Saturday, May 14th, 21:00 Haifa, Abba Hushi Center
Shay Zelman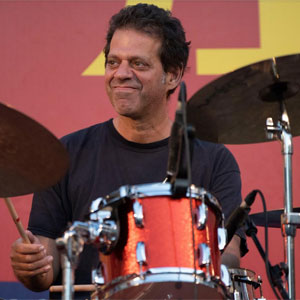 Tamir Hendelman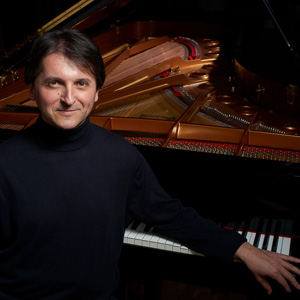 Dor Samocha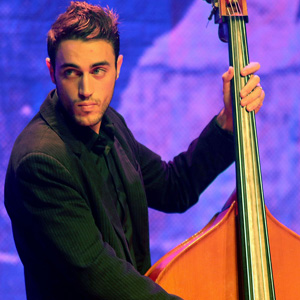 photos by :Giveton Gelin photo credit as Janet M. Takayama/ Dayna photo by Scott Chernis/ Tamir by Hugh Kretschmer/ Shay Zelman& Dor Samoha by Peter Vit
* All images are published in accordance with section 27A of the Copyright Law. If you feel harmed by the publication of these photos, please notify us immediately by email info@shamayim.co.il and we will check them out.
* Tickets can be canceled within 14 days from the date of the transaction, provided that the cancellation is made at least seven days, which are not rest days, prior to the date of the show.
Deducting a cancellation fee of 5% of the transaction amount or NIS 100, whichever is lower.
* The right to make changes is reserved. Holding the event in accordance with the instructions of the Ministry of Health.